Best Restaurant Management Software
Do you feel a kind of mess in your restaurant work system? It may be yes. Since our modern world consists of many working professionals. Therefore, every common person dreams of having a relaxed meal in a restaurant. That simply enhances the need for a well-structured restaurant. That's what is fulfilled through the best restaurant management software. Thus, the restaurant management team couldn't frustrate with the irregular task management. Instead, they can get stable with an organized management platform.
hihellohr Compatibility With Restaurant Management System
Our management software becomes worth not just because of modules in normal software. Rather, it's because of its compatibility that fits the restaurant management team. The team which involves in receiving instant orders, supervising cooking service, attending to customers, maintaining infrastructure, etc. That deserves a common tool/resource to manage their regular needs.
Tasks Which hihellohr Eases Through Its Modules
This software becomes acceptable for Restaurant Management system Software needs due to the following features.
The restaurant owner or management team can easily track the time record of staff working during the day, night, and fixed or flexible schedule.
A straightforward leave applying, tracking, or approval procedure can go with one module. Moreover, it presents the structure & status to every restaurant team member.
The management software can keep track of its visitors. Due to this, a workplace can get instant customer for daily visitors & proceed with any inspection or other process.
A separate module in the software presents the payroll structure of the restaurant. Furthermore, it provides salary reports with respect to different departments, employees, calculation methods, etc.
Employee personal documents or restaurant documents can be tracked on the system. Therefore, every single record can remain saved in the cloud for years to track or access.
Company assets like laptops, mobile phones, or others can be tracked in another module. The same can update the owner & management team about asset availability with the restaurant.
Best Features Of hihellohr Software Which Makes It A Perfect Choice.
The management software resolves the need for the software for staff need not just with the above modules. Rather, because of the better qualities in software. Compatibility of the software with ease for every person makes it acceptable for the restaurant management team. They are;
Working modules in the software favor the team for recording daily data online. All modules with integration within one software make it a better choice to add. Therefore, it gives a single platform to each dynamic or static work member of a restaurant team.
The frontend interface is managed with the visibility of all modules. The convenient interface adjusted on one screen makes it easy to access each staff member in a restaurant.
The confidential data in this software is properly stored in the cloud. Furthermore, it transforms from one end to another in encrypted form. This ensures the safety of private data for every restaurant management team.
The support of our server keeps the system updated all the time. An owner or management team can modify or add information anytime on the system. Therefore, it makes the best suitable for field or remote work professionals.
The software becomes accessible for every team member with internet accessibility. Any member of the restaurant where a cook, admin, delivery man, or waiter can have a real-time update of information that a manager or owner adds on.
Staff including a waiter, cook, admin, cleaner or other team doesn't require any technical knowledge to access the software. Instead, it's as easy as a form to fill out. Therefore, an employee from any niche is comfortable accessing the software.
Speed & Device Compatibility
The software features are designed considering the best UX features. Therefore, It instantly executes every function with appropriate speed. Furthermore, it also perfectly fits any device whether a laptop, tab, mobile, or system.
The owner can have 100% control over access to all modules. He can apply restrictions or open access for modules as per his choice. Therefore, it suits best the management of an owner with HR, the Manager, or other team members.
Do you want to know more about our hihellohr Software?
Benefits That A Restaurant Management Team Can Have With hihellohr!
Even after the best suitability of the software to fit in a common enterprise. The restaurant gets the advantage of the software which an online Restaurant Management Software fulfills.
The staff can continuously manage their regular tasks related to leaves, attendance, salary, document, payroll, etc. A team can instantly inquire or check any query related to these things without extra time. Therefore, it reduces the extra time involved in fetching information. Instead, restaurant staff can become active in reaching out to the expectations avoiding all unnecessary inquiries. Thus, it maintains a crystal clear awareness due to a common platform being open to all. At the same time, it brings a better acceleration & enhancement in making a productive work approach. A restaurant can proceed with crystal clear direction due to a lack of conflicts or incomplete information.
The team couldn't feel trouble with any past information during the report. All can have one source to use which automatically responds to everyone. Therefore, every member whether a waiter, servant, cleaner, admin, etc can follow a hassle-free routine. Whereas, traditional management may bring interruptions in the work routine. which may not make the work structure as fruitful as it should be. All restaurant team members can focus on making the work approach smooth & hassle-free with the best HRMS software. That can also avoid unnecessary delays in work due to which a restaurant's performance gets lack. That's what a good restaurant deserves to have.
An employee can feel its long-term suitability. That's because the concerned members will not need to make discussions. The same diverts the mind from regular tasks. Infact they can feel stable with every piece of info receives from a one-platform source. An employee's stability in the workplace like a restaurant is much required. It's because that maintains the smooth service of the restaurant due to well-known & experienced assets like an employee. One may not get productive with the updated food preparation & serving skills for customers. But they can definitely get fast & improved performance due to an employee's stable approach. Thus, employee stability is one of the prominent factor for a successful restaurant.
A team can follow a better schedule. Also, more satisfaction from employees can encourage enhancement. Therefore, more stability of an employee with a better structure can build up the network of a restaurant. When all the information gets updated on real-time online Restaurant Management system.
Team bonding automatically gets crystal clear with transparent involvement in the task assigning, project engagement, conversation, and other work components. This maintains a healthy, peaceful & trustworthy environment for employees. That may not become possible with an irregular communication approach. A productive restaurant deserves this approach for long-term successful bonds.
The regular tasks of attendance or leaves can become approachable for the team with one source. This avoids unnecessary words with other authorities. Therefore, every new or existing member can feel the desired space with the work culture. An employee who gets free access to apply for leave, attendance, or other need can make himself acceptable with the workplace requirements. It retains an employee's comfort which an employee should have to make long-term relationships with the industry. That's why hihellohr is designed to provide real-time & control to remain updated with every small piece of information in the working place.
A team can feel more encouraged to provide better customer service. When every member can have assurity & compatibility with the regular work routine. All members like waiters, servants, watchmen, admin, and managers can focus on betterment in customer service. Well-improved customer service in an enterprise deserves a better platform where all team members can maintain stability at the workplace. This can encourage them to stay active & responsive for enhancing customer service. Therefore, one can make a focused involvement in improving customer service which enhances a restaurant's revenue. Thus,hihellohr is the best mode for the same.
It saves more time in software rather than managing information in different files. An inquiry from the owner can update with a single call. Therefore, some can save time & loads of unplanned meetings. For eg. if a manager gets an immediate/emergency leave request. He may take time to respond or approve the same. Whereas, if he gets the same on real-time software access. He can get more comfortable with regular tracking & proceeding. This accelerates the work process in an organization which is more important to retain the work culture. Therefore, an enterprise must use this affordable & organized tool to reduce employees' workload & extra time consumption.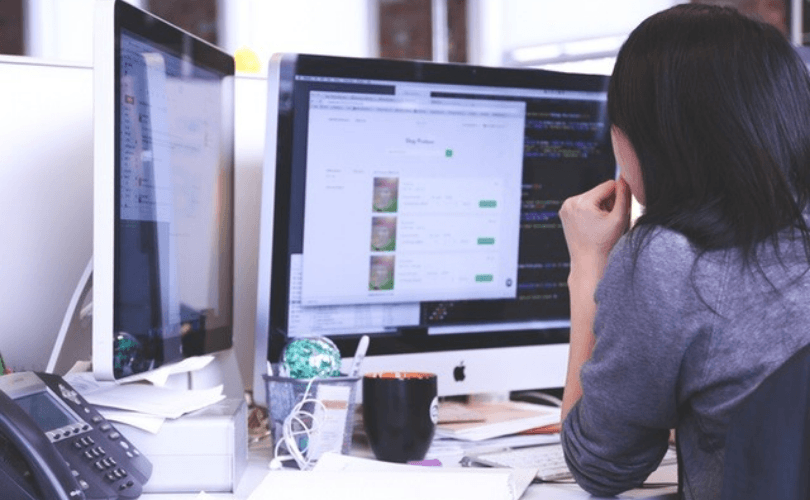 Why A Restaurant Must Use a Well-Organized Approach Through hihellohr?
A restaurant team works with a dynamic approach for their valuable customers. Whether a cook, waiter, sweeper, or manager. They all make appropriate efforts to make the meal more comfortable and worth for customers. That's why the whole process needs software to manage every corner of every branch. At the same time, to keep the transparency of the system with the restaurant owner. Therefore, the software supports a better approach just like a fruitful strategy for the business.
A restaurant like other enterprises aims to create an environment & work culture to not only satisfy their customers. But also to keep their employees satisfied. Therefore, management software perfectly approaches their need for the desired environment. With the management software in a restaurant
What Problems Does Restaurant Management Get With Traditional Approach?
A restaurant like other enterprises looks for smart ways to leave a better impression on its customers. But what if it is stuck within regular formalities? That could not happen without the support of Best restaurant management system. A team following a traditional approach may stuck with issues like
We aim to direct every enterprise with a smart work approach. We believe that the productivity of an organization not only depends on skills. Despite a better team, better resources & strategy also keep the importance. A restaurant can focus on more good quality food, service & infrastructure by avoiding delays in formal work. That's what is fulfilled through the management software modules.