Best Education Management Software
Do you look for the best alternatives to organize & give a robust structure to your education industry? Or, Do you look for the best Education Management Software? Choosing the smart & well-structured platforms has become a prominent need to manage daily tasks in the education industry. Therefore, our hihellohr is the best in response to the management of daily staff management software. Staff members involved in any job role can update/track their information regarding attendance, time, leave, documents, payroll, etc.
Education Industry Importance In Today's World!
The education industry places a key role in making big enterprises. Whether it's a school, college, library, coaching institution, or another learning center, it creates a proper base for a student to take toward his imagined goals. Having dedicated and skilled trainers give a creative touch to the education industry. But what if it does not hold a proper system to run his place? The education industry does not only influence by better infrastructure, amenities, and trainers when it doesn't work in a single organized approach. Having our hihellohr software can surely help you to give a unique and better touch for your institute like a college or best online education management software need.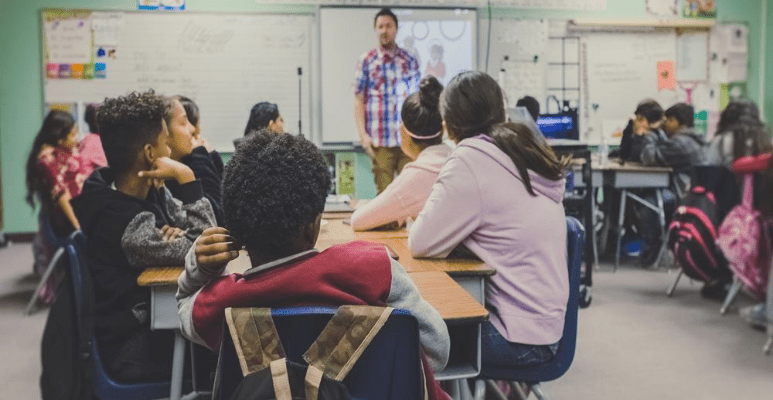 How Is hihellohr Compatible For The Education Industry?
Though the traditional approach in schools and colleges has been using data management way through files or folders. But that feels quite a hectic and complex task to the one who manages. A skilled trainer, teacher, or lecturer may not easily realize the burden of handling through traditional file handling. But it keeps a lot engaged and time-consuming in a single thing for the admin to present at the time of need. For eg., if the admin needs to present the record of a student who left the place in the past year.
Checking all files and going through all records are time-wastage when its a need to respond on an immediate basis. It also feels the burden to handle multiple files in different niches. If industries like event organizing, real estate, and e-commerce businesses can step in to provide an online portal to their consumers. Then why couldn't the Education Industry? Therefore, our education management system software fulfills the same need.
Here are a few reasons why an education industry must consider hihellohr software for their institution.
Education Platforms That Are Compatible With hihellohr Software!
Our education industry is vast in multiple training and learning niches. Authorities can conveniently manage this software with the concerned manager, admin, or owner of multiple departments in a small school or a big education institute.
Here are a few platforms where applications can fit directly into this software.
Do you want to know more about our hihellohr Software?
hihellohr Features Suits Best To Choose Among HRMS Tools
A staff member couldn't need to look for additional learning to use hihellohr HRMS software. That's because this software is easy to use for every common staff member.

The interface designed in HRMS hihellohr is integrated with every specific module in one layout. Therefore, one can easily view and access the concerned task in the dashboard.
The software keeps every confidential information secured in the system. Therefore, a professional can keep his data confidential with hihellohr support.
24/7 Hours Server Support
The software provides 24/7 hours server support to manage immediate task operations. An admin, teacher, or other staff members can make any time updation with all-time server support.
Any updation made in hihellohr software provides real-time access to every staff member. Therefore, any edit/change in the policy can update immediately with real-time access for staff members.
Education authorities can decline or allow access to different education members as per the work structure requirement. Therefore, this is another feature that makes this software a prior choice.
Long-Term Benefits Which HRMS(hihellohr) Software Provides!
We all have become addicted to modern accessories for managing daily operations. An industry also requires dynamic tools to stay active among wide competitors. Therefore, Software support in tasks like attendance, payroll, leave, Documents, Expenses, and other tasks deserves a smart approach. An approach that keeps the organization accurate and up-to-date with daily records. Management with a traditional file-handling approach may stick to an enterprise in any way. But smart handling through HRMS software can be helpful to ease the school, coaching institute, or online education management software tasks. At the same time, providing crystal clear records to fetch after years with easy access.