Best Real Estate Management Software
Do you own or belong to the real estate industry? Or are you looking for the Best Real Estate Management Software option to run your real estate agency? Before putting the spotlight on this industry, let's discuss the real estate industry's importance. Although, an enterprise very well understands its core values. still reviewing the prominent role about own industry gives inner positive vibes.
Make Best Use Of hihellohr Software For Real Estate Enterprise
A common person makes the best effort to have a compatible space for living. Our long years of effort make our caliber for buying the space of our choice. Although many compromise a consumer makes in pursuit of a perfect space. That's why the role of real estate broker agencies plays a key role. They make all the required efforts in providing a long-lasting choice to their clients. The trend of real-estate organizations has become more demanding with time. The one who plans to buy a new home or apartment. Despite having a better option in his hands, he does make all possible efforts in a real-estate purchase. Living demands with dynamic job culture, amenities, climate, or other needs get change. Thus, a perfect purchase become possible for a buyer or rented owner with the support of a Real-estate broker agency.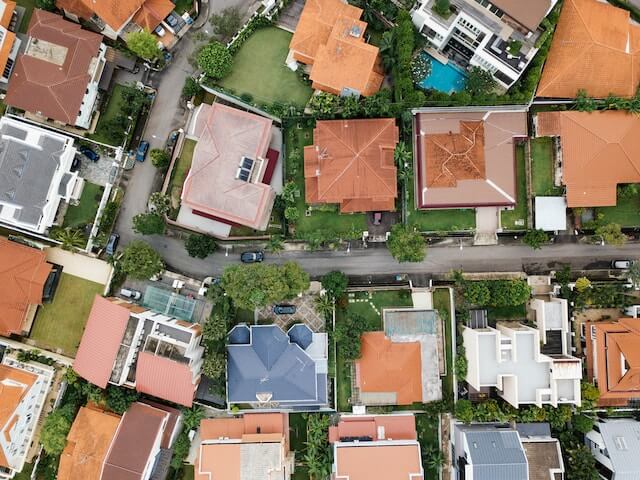 Real-Estate Industry Importance In Modern World
Every organization holds some power in terms of quality, demand, allocation, and so on. A real-estate agency like other agencies becomes preferable in these terms. For eg. If a real estate agent is best in providing a filtered home resource to a client.But what if it works in a precise area? That can be like in a plain or desert city area. It may not become suitable for one searching in a mountain or beach city. So a real-estate agency does not become the best in terms of what features it provides. It becomes best when it fits the demand of consumers. On the other hand, we can consider all the real-estate agencies best on their own. It just matters as to the taste of consumers.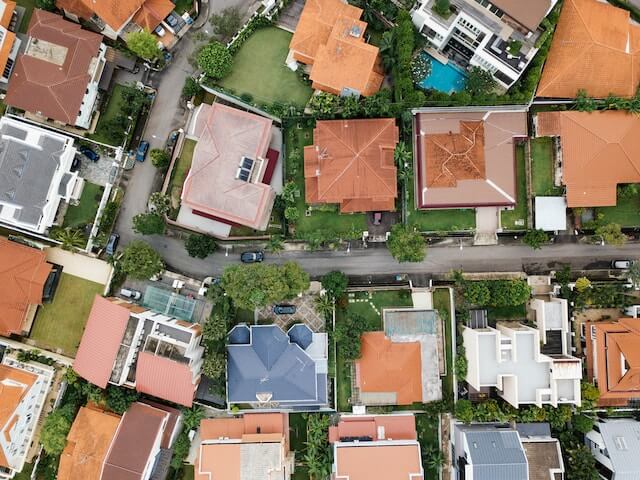 Therefore, People prefer real-estate agents instead of direct contact or word-to-mouth support. Here are a few reasons for the same
Meet Personalized Dimensions
Since we feel aware of the different taste of every individual.The one who desires a flat with an in-built garden. He may not be the one searching for a higher square-foot area. Or the one who looks for more rooms or a developed area. He might not care for nearby amenities. Despite getting a home in a market or residential area. He may feel compromised with the choice of a peaceful area. Therefore, that couldn't provide him/her with internal satisfaction. Thus, a real estate broker agency meets the demands of every personalized need to filter while getting suitable property results.
When it comes to make a major purchase in life like a home, car, or something else. We couldn't feel satisfied going with the single option. Even if the one available choice filters our requirements. But our confused mind usually engages for better or related options. And why not?? Buying a home is not a cup of tea for a buyer. It's a kind of major expense and a big investment. He couldn't compromise with any option which affects him in his future life. At the same time, the instant purchase may not feel acceptable which may later keep him in regret.
This is the key point for the one who goes through all the complex steps. One can feel stable in a place for a long time only if his compatibility match. Otherwise, the in-built mind of a person pushes him for having a better option. The temporary use of a place is not the objective that an online real estate management software makes. Instead, It works in the best possible ways to present a long-term stable place to a consumer. It's like the one which gives a hover effect to the customer.
How Can hihellohr Software Fit For The Real Estate Agency?
A consumer not only looks for the option which suits best within his budget. But he looks for a platform where he gets the quality best within his budget and feels worth with money. Whereas a real-estate agency works in meeting all the suitable qualities instead of making itself compromised with the available option. That's why the real-estate agency needs to have well-maintained potential Because of this, the real estate management software for small business the software comes into play.
Do you want to know more about our hihellohr Software?
Know About Our hihellohr Software!
This is software built to manage the work process of a team. It provides all the necessary features involved at professional places and within the staff. At the same time, it suits best to fulfill the real estate management software online need. Wondering How? Here are a few ways how real estate business management software can be useful for a real estate agency.
When an enterprise like a real-estate agency works on a regular basis, it engages with the team through required assets. When it sponsors assets to the team, It looks for a well-organized platform to keep track of available assets. Maintaining files for every different need is not the solution on a long-term basis. Having a separate module in a single working software feels more convenient way while running. Whether a team runs a vehicle, uses a laptop/mobile, or other assets within or out of the office. We can use the management software to track these records. At the same time, team members can remain aware of the recorded information.
A real estate broker agency mostly runs in different corners of the country, city, or region. It usually extends depending on the demands, resources, and available budget. But not every employee of the company can keep knowledge regarding the company structure. An employee mostly remains stuck with precise knowledge. That's why he remains stuck in regular tasks. But the auto-updated knowledge can keep him updated with current information. It also leaves a better impact on clients, when an employee keeps 100% of information about his enterprise.
This is the core part of every enterprise as well as a real estate company. Module in single software can maintain the salary record for each employee in one software. All the information is maintained crystal clear among the manager, admin & owner. Despite having every word interaction with the team, they can maintain the records on online platforms. Enterprise does not need to follow a separate system for payroll reports.
Attendance & Leave Management
After salary, leave policy management becomes another challenge for the team. A management team couldn't easily approve the demand for leave. This may affect the productivity of the company. Although, it's the same with every enterprise. But the real-estate agency usually spreads in different regions. It responds to different inquiries outside the company. It follows many visits for inquiring about a property, instructing a client, etc. So, the time duration of the employee during leave approval matters to the company. Authorities can take informed decisions instantly by viewing the previous leave status.
Benefits A Real-Estate Agency Gets Through hihellohr Subscription
A real estate broker team when plays a major contribution to the long-term investment of a buyer. It should be organized and long-lasting for consumers. Here are a few benefits of hihellohr software that can fulfill real estate management system software need.
Whether employees work on a fixed backend job or a field job. An organized schedule for each team member retains the proper structure at the workplace. This pleases every team member to stay stable. Therefore, the organization looks for management software to interact with others. Our software can implement the same due to all modules in one interface.

A little distraction is enough to attract the focused mind of an employee. Whether you are an admin, manager, agent, or another employee. A peaceful environment can keep you focused on daily tasks. But responding to the instant inquiry during inspection also becomes a necessary thing. One can maintain a hassle-free routine with automatic updation through HRMS software support.
Improve Work Productivity
A clear and updated mind can all the team have when they have every clear-cut record. Whether it's time record, attendance, leave, salary, or other information. Every updated information can save a lot of time for the employee in giving relevant information. At the same time, it can enhance the team's focus on work goals.
If you are running a real estate agency, or belong to a real-estate regional or main department. You must try or suggest our HRMS software. It can surely bring productivity to your regular work. In short, all you can have is a
So, what are you looking for? Give us a call today for any personalized inquiry. We can also add or modify existing modules with our client's demand. Kindly contact us for further inquiries.
Do you want to know more about our hihellohr Software?