We provide you with the best Healthcare HR Software to execute its daily tasks. The healthcare industry is the backbone of every country and our universe. Proper regulation in the healthcare industry whether it's a hospital, therapy center, clinic, lab, or other platform is the prominent thing. Therefore, the Impeccable contribution of the health care industry in government or private centers plays a key role in medical treatment and consultation. Whether it's a big medical health group organization or a small/volunteer clinic, a planned & transparent working schedule gives an organized and meaningful touch to the industry. That's where the role of software holding all necessary modules comes into play. Thus, our hihellohr can be a better alternative for the working needs in the healthcare industry.
Healthcare Platforms That Impeccably Fits With Our HRMS Software
The hospital is a more wide working platform with more doctors, consultants, admins, receptionists, nurses, and so on. The Management Authority looks to keep track of every valuable asset like the operation machine, testing, or scanning equipment. Therefore, Maintaining staff with multiple departments, more expensive assets and each skilled professional or management team becomes easier and more convenient with the hihellohr HRMS software tool. Thus, hospital workforce management software becomes an easy alternative to present information in front of inspection authorities and other higher authorities among a wide network of professionals and resources.
A small clinic or a lab looks for an organized and allocated approach in every working branch. Keeping test records, managing testing tools, checking records, and updating with every new information becomes necessary to witness at the time of immediate need. Testing, checking, and guiding a patient become more focused for staff with having no burden on the head about the management system. Therefore, workforce management software healthcare clinic industry updates every piece of information regarding the company policy, and branch while making daily management operations. In fact, It insists on the careful management of regular patients and their test records.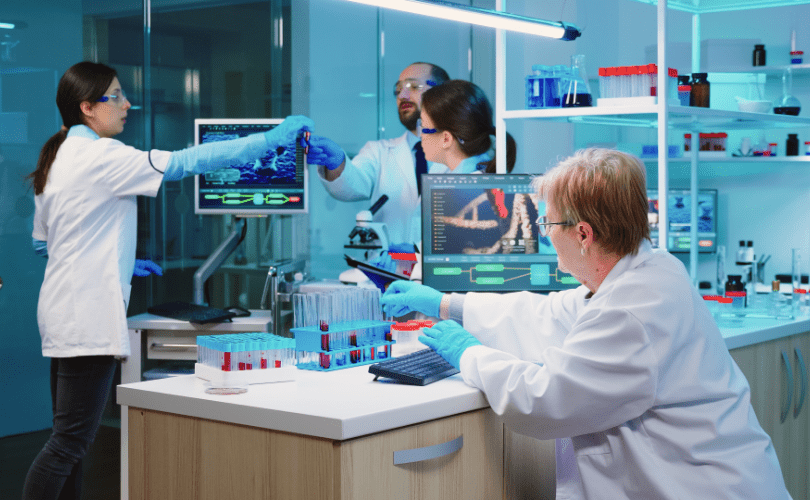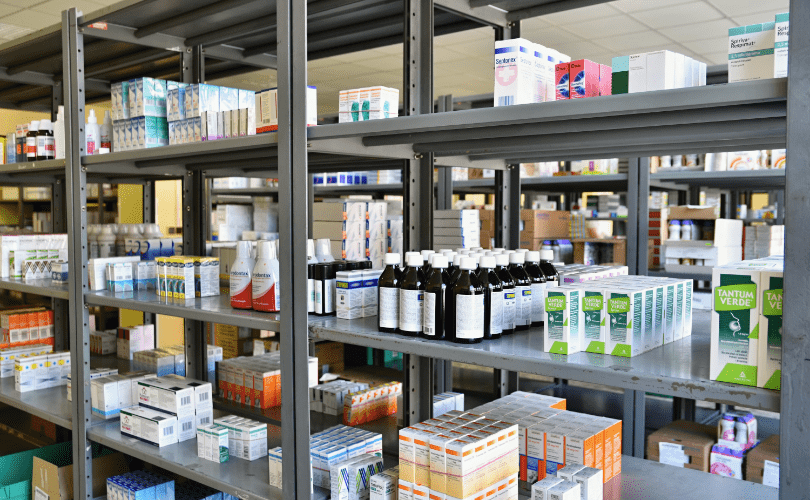 Pharmacy stores are organized by a large group of professionals in consulting, providing medicines, keeping track of available stocks, updating regular records, and so on. A well-reputed and maintained staff can follow a systematic working approach with the support of a hihellohr software. Keeping a record of each employee working in the store, records of medicines/drugs categories, employee leaves, store expenses, etc. can be managed more conveniently in the Pharmacy store. At the same time daily operations for recording In/Out Time, attendance, leave, pharmacy documents, visitor records, etc. are also maintained with hihellohr support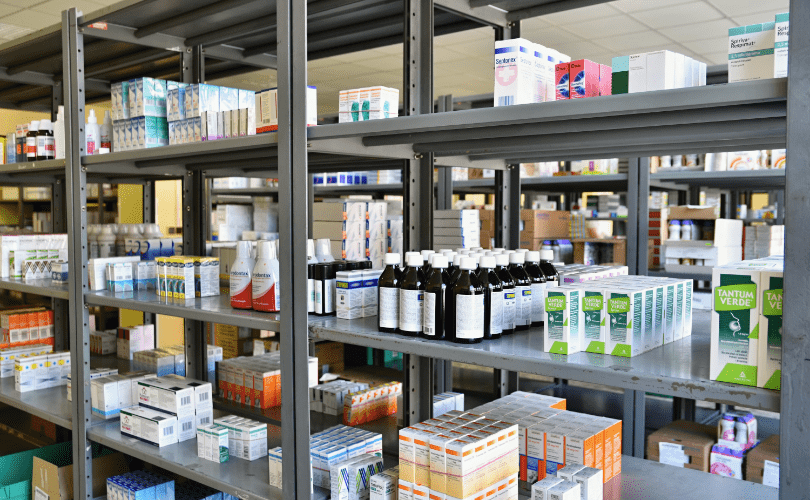 Medical Drugs Supply Company
A company that supplies medicines in wholesale or retail shops also holds a significant role in the healthcare industry. Proper management in the team needs more focus on sales and supplying required drugs in the market. Using this software can help them to keep all the updated records in different modules on one platform. Keeping all the maintained records and updating each employee couldn't trouble him while communicating with their clients and employees. Updated information on the concerned enterprises can leave a better impression at different places where a medical sales representative presents their company's drugs.
The way our world is approaching a more settled and better standard of living. Patients in therapy centers with grief, depression, or other mental health illnesses are also increasing with time. Therapy centers can follow a well-focused treatment approach only if the internal structure of the working place is maintained. Thus, this can be accomplished with every single record maintained. So that each member of the team can focus on treating the patient with all the mental illness troubles instead of a diverted mind with missing things which couldn't influence the focus while treating the patient.
Volunteer HealthCare Centers
Many other volunteer organizations in various disease treatments like cancer, trauma, or other niches can become fit with this software which provides all the convenient benefits. Maintaining the healthcare industry with a compatible working environment and structure can support them in improving their niche. Therefore, dedicated health treatment professionals focus more on optimized management ideas when their regular functions related to In/Out time, Leave, Visitors tracking, documents, and expenses are tracked with HRMS support. Online updation for every resource & company work structure can also avoid unnecessary meetings & engagement in the healthcare team. At the same time, it avoids response to instant query needs.
Do you want to know more about our hihellohr Software?
Software Features That Suit Best For The Healthcare Industry!
hihellohr software fits best for the above platforms due to its well-informed features. One can make the best use of payroll, attendance management, leave management, and other modules while looking for a suitable clinic, medical store staff, or healthcare workforce management solutions . Thus, Here are a few features provided by the management software.
Immediate checking for the need of any doctor, nurse, or other staff of the health center is an obvious need by the higher authority. Recording and fetching details from the stored data is a time-consuming process. Recording all these essentials in single working software can be an easy process. It couldn't trouble a manager, owner, or outer authority during inspection when the details are automatically updated for all in the software by a single person's update. Therefore, a managing person does not need to personally answer a one-to-one query regarding all details. That is because of the online updation of every need in healthcare workforce management software.
Clinics, medical stores, hospitals, or other healthcare online or offline centers usually maintain the record/details of their different branches, regions, or main places. These are preferably used to present during meetings or promotional needs. hihellohr can avoid any updated inquiry that needs to add on with consultation from an employee or other authority. An owner of a large company can check immediately without consulting the team. Any false or non-updated information regarding timing, address, or managing authority in any branch can leave a bad impression or false execution which may stuck or bother other working professionals.
Healthcare equipment like laser machines, x-ray machines, BP-Machine, Eye-check machines, and many others are quite essential for a doctor and other faculty in regular use. Keeping all these asset reports on track is an important thing for the owner or governing team. All the details in different sections or rows regarding healthcare equipment record/track in the system. Thus, It can avoid confusion among the manager, doctor, admin, or other team members in terms of missed, purchased, or damaged when the responsive authority updates the same through the software. Therefore, it avoids unnecessary interruptions in work due to any missing item load.
The Employee Leave Management System software mentions all the information regarding work schedules, leave categories, leave policies, and employee leave status in separate software modules. Approval, deduction, or checking about these details on-immediate need or inquiry by the staff can let the managing authority answer immediately. The management team can take decisions on planned & unplanned leave approvals with automated system support. This couldn't affect productivity in the healthcare center. Therefore, the healthcare center can maintain a crystal clear Leave Structure, Leave Rules, and Work Structure. Thus, it can be helpful to present their policy standards transparently on one common platform.
Attendance Or Time Management
Doctors and other healthcare professionals dedicatedly work in normal and emergency conditions even for more than regular hours. Their regular time or overtime tracked on the system can help them adjust for leaves or on normal days. This can retain their peace of mind in the work center when their genuine information can let them adjust to their regular schedule. Or to present their regularity in contribution to the workplace center. Therefore, a crystal clear record to analyze employee performance presents on a regular basis with hihellohr software support. Thus, it maintains transparency for every employee including nurses, doctors, assistants, pharmacists, etc.
The management team and owner can immediately check on the salary details with the payroll management software maintained in the module of the working software. The salary and Payroll Report feature in the module in terms of sessions, departments, allowances, and other details. The concerned management team can easily track the same through HRMS Payroll support. At the same time, the center can update its pay structure policy for all team members. This avoids unnecessary misconceptions and maintains transparency. Therefore, this approach eases regular management while maintaining the trust of healthcare professionals at the workplace.
Why Should A Healthcare Center Prefer a Modern Software Approach?
Now, a common query can rise in your mind. That is why the healthcare industry has been put in light of this specific software. Here are a few reasons;
Healthcare Industry Importance In The Modern World!
This modern world has advanced human beings with better technology, smart tools, and a standard lifestyle. Addiction to the same has somewhere lacked our physical health structure. Thus, the support of dedicated healthcare professionals is a prominent need in today's world. Therefore, the healthcare industry needs to provide its staff with a desired space & well-structured support. Thus, hihellohr is the best alternative to fulfill the clinic, health center, or hr software for healthcare need. At the same time, it encourages hard-working doctors, nurses, consultants, and therapists. This software indirectly supports the health workers to deeply engage in their job role. That's what our modern world requires for the healthy life of human beings.