Employee Leave Management System
Handling the Employee Leave Management System is quite critical for every industry. Only some management teams hold the perfect potential to make easy approvals. Infact, an employee doesn't feel comfortable in a separate meeting or having a word with the manager for a casual/emergency leave. Therefore, organized management on a platform like hihellohr is entirely worth implementing. HRMS software lowers the load of every staff member. Moreover, an employee couldn't make the mistake of applying for an unnecessary leave. That's because the leave module in the system tracks the work structure & days for every department. An organization that focuses on productive long-term goals must keep its static functions managed & crystal clear. So that an employee can be aware of the dynamic policy in leave management system software. This approach avoids unnecessary delays while performing regular tasks and proceeding with every action as per the department's routine.
An Easy-To-Use, Software-Based Employee Leave Management System.
Components of our Software
Keep Track Of All Kinds Of Leave
You can easily monitor all types of leaves, such as annual leaves, sick leave, public holidays, unpaid or private leave, as well as the usage of overtime hours. Therefore you can make the best use of the HR Leave Management Process through hihellohr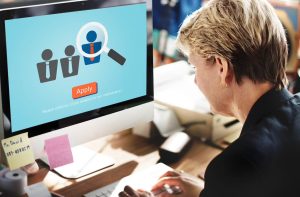 Leave Approvals and Notification
Policies and procedures are different between different organizations. A strict leave management system that follows size fits all approach might not be a good fit for your requirements. Find a system that allows your employees to customize the fields to meet the policies of your company.
Absence Reports for Payroll Processing
Your payroll process can be made fast and painless with this HR solution, which automatically calculates all absences and adds them to payroll reports. It is possible to export absence reports as CSV files or Excel files in Employee Leave Management software.
The Calendar view option gives management a bird's-eye view of all absences, planned leave, and holidays so your managers can organize ahead of time and are never shorthanded due to overbooking of vacation.
Now you can manage your holidays without disturbing your manager's calendars with hihellohr leave management system Software. This system aligns with your organisational rules, thus empowering you to make changes with a simple holiday approval system as per your department.
Every department's weekly schedule & work days are different. Not every random person keeps knowledge regarding the same. Therefore, a managed schedule on HRMS can avoid unnecessary confusion because the workday structure defined by the week-off management software couldn't add the wrong information in leave & attendance. At the same time, it adds in monthly payment calculations. Therefore, it provides
Auto-Update Leave Balance
The purchase of leave management software is ineffective if your HR team needs to manually calculate and change the balance of leave for your employees. The attendance management system you use must monitor the history of leave and manage weekly off for all employees and present the information to employees as well as their supervisors.
Why Do You Need hihellohr For The Leave Management System?
Common Employee Record Platform
Reduce redundant data entry and eliminate the time required for manually storing on register or files. One can store it on hihellohr to make absolute use of Absence Management Software
One couldn't require to have additional knowledge to use, record & access leave records. In-fact,hihellohr is as easy as filling out a simple form.
One couldn't need to worry about the unnecessary engagement of the hihellohr software through unauthorized access. The controlled access can be helpful to maintain the access limits with every concerned employee.
hihellohr software is compatible to fit on any device screen. Thus, portable software for absence management software need becomes a perfect choice to make compatible with the operating system you use.
Employee data remain confidential in the system and remain updated through 24/7 hours server support. Therefore, an employee can make informed decisions on the leave policies which couldn't affect the company's dignity or confidential policy standards. All of it became possible with the best employee leave management software.