Food and Beverage Management Software
Our serves as a solution for the best Food and Beverage Management Software needs. It provides work solutions through its modules in leave, attendance, payroll, assets, and many other task needs. Thus, it makes the management approach more smart & advanced to smoothly execute the regular process. Whether you run a small food shop or a run big food enterprise, our tool like the best HRMS can make the regular process stable from every task corner. At the same time.it helps the management team to take informed decisions to analyze each employee's performance profile. Therefore, the food industry can add a better touch to present their industry.
hihellohr Compatibility For Food & Beverages Industry Staff
Like other industries, the food & beverage industry works on certain goals. It makes all the best efforts in better innovation, seasonal demand, consumer need, trading goods, and so on. Industry from raw grocery goods to advanced cafes & restaurants. They all deal with a productive staff which makes all the better efforts to make the industry more dynamic and advanced. Therefore, it deserves a platform to deal with daily tasks. In addition, this brings a smart change in daily staff management needs.
What Needs Food & Beverage Software Solution Fulfills?
A staff involved in the food & beverage industry can get a better direction for managing daily schedules. All of it can become possible with beverage business management software which provides support in the following.
All the staff members involved in the food & beverage work niche can update & track their time on working software. The same can update the other authorities.
The staff members can be aware of the leave policy, structure & leave status. At the same time, they can freely apply for the required leave from one automated system.
The staff can update the salary structure and employee salary reports. Moreover, This is the key feature that demands in beverage management software.
Management software can manage employee or food industry documents online. At the same time, it can provide all updated documents to every team member.
The management team can update and record the company expenses on the same platform. Any new or existing record regarding the company expense can have real-time access to the concerned team member.
The software module can keep track of every branch. Thus, every field or desktop employee can update the complete structure of its organization.
The company assets get recorded in a separate module. The module can record information regarding types and numbers of assets like laptops, desktops, or other resources available with the enterprise.
The team can focus more on the employee graph,time-tracking, and work trends to make better optimization in the work culture.
How Food & Beverage Industry Can Benefit From hihellohr Management?
The department of the food industry scatters in different sub-branches for different food categories like millet, vegetables, fruits, cuisines, grains, drinks, etc. Every team member is involved in a dynamic schedule to bring quality to production, manufacturing & supply. Therefore, it requires & a static & rigid structure to manage the work environment. Our food and beverage management software/system can provide all the required benefits like.
A Well-Structured Routine
Since an employee from customer service, dispatch, cooking or other managing department will not have to run with a separate schedule. Infact, all can follow a single schedule from one info source.
The team can follow a smooth & hassle-free work routine. They will not have to deal with unnecessary hassle regarding any formality. Instead, they can have a clear-cut record regarding any change.
The owner can have complete access to the working software. It can restrict or access his different team members like HR, Manager, or other team members. Therefore, it becomes a key point for the owner to add to its management.
The team can have accurate information regarding assets, documents, leave structure, salary structure, or other data. Whereas, the same may not become possible with verbal discussions.
A manager or an owner could not feel to have unplanned meetings regarding any details. Moreover, a manager couldn't have the burden to take out files for resolving the owner's queries.
A manager or admin will not have to spend extra time fetching out some records. At the same time, he will not have to delay any task due to any missing data. Thus, the whole process goes within desired time in auto-updated software.
A team in the food beverage department can focus on more productivity & conversions. At the same time, the elimination of formal tasks can focus on innovations, seasonal demand, globalization, food quality, etc.
Sometimes, a little information is enough to make a lack of concentration for our valuable customers. Whereas, transparency through well-organized software can enhance customer service.
Which Organizations In The Food & Beverage Industry Can Fit Management Software?
Our software is perfect to fit all cafes & restaurants, In addition to food manufacturing units, food production units, grocery stores, dairy stores, bakery stores, food inspection firms, etc. Every store or enterprise holds dedicated professionals in cooking, service, production, manufacturing, cleaning, and maintaining infrastructure. Therefore, all these retail stores or wholesale enterprises are fit for software.
What Challenges Does A Food & Beverage Industry Face?
The food & beverage industry is the most iconic part of our life. It faces certain challenges
They need to bring the absolute potential to meet the above challenges. The team involved in discussions, missing data, or assets can have a lack of concentration. Furthermore, it can also affect approaching customer demands & service. Whereas, the management solution can support resolving casual demands. Therefore, it focuses more on the above challenges.
What Features in hihellohr Make Acceptable For Use?
Since there are a lot of resources that fulfill the need with the food and beverage management system solution. Whereas, HRMS is the one that makes compatibility for every desired need. Here are a few features which make it a perfect software to use.
The working modules used in management software relate and integrate with each other through one platform. All the separate work system in one framework makes it suitable to use in regular routine. This works more smartly rather than following traditional support.
The 24/7 server support makes it suitable for use in regular needs. Due to this, the management team can modify or add any information. Thus, the same can store in the cloud permanently & become viewable for everyone.
Any team member can update the information with real-time access. Therefore, this suits much better than the complex file management system.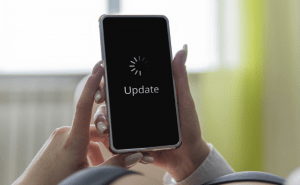 It can allow or deny permissions for each team member. Therefore, the owner & can apply access control for different modules.
The data transform in encrypted form from one end to another. Therefore, it maintains the security of data while flowing in different networks.
This software is more easy & convenient to use. Thus, A professional or a normal worker can easily use the software to regulate necessary updation needs.
This software does not consist of complex features the software which trouble to use together. Whereas, consecutive arrangement of modules arranged in an interface makes it better accessible for every team member.
This is a perfectly designed web application that can properly fit in a laptop, tab, desktop, or mobile phone. Therefore, it can give immediate access to anyone involved with the structure.
We provide better service support to our valuable customers. Proper management in the food & beverage industry eases stress with compatible software. We not only deliver the software to clients but also provide proper assistance. Infact, we provide assistance for any working module, or how to make the best use is also advised. The owner or team members can customize records as per their industry needs. At the same time, We aim to make every food & beverage industry management more clear & transparent for owners & customers. In addition, they also feel the convenience for different branches and ease for remote workers and the rest of the team.